Suzy Niceski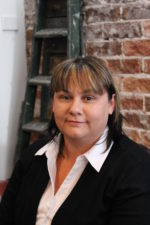 Accounts/Office Assistant
With over 15 years industry experience, Suzy's career path has seen her excel in a broad spectrum of portfolios including reception, administration and residential management.
Currently occupying the role of Accounts/Office Administration, her vast industry experience continues to prove an invaluable asset to both colleagues and clientele. The disciplines of administration and accounting are crucial to the operation of any business, and Suzy is more than equipped to handle either.
Her contribution ensures that our busy organisation is run with a high degree of pride and precision. Currently charged with providing crucial support to the company, she is also responsible for overseeing the payroll and company accounts.
Suzy ensures the smooth operation of the Elders Real Estate office and is always happy to assist the hundreds of customers she meets on a daily basis.
02 - 4228 7878
02 - 4228 7676